The Sudbury Catholic District School Board is proud to announce the recipients of this year's Chairperson's Award. All three individuals embody the Board's mission, vision and values. They are passionate about Catholic education and demonstrate an unwavering commitment to student success.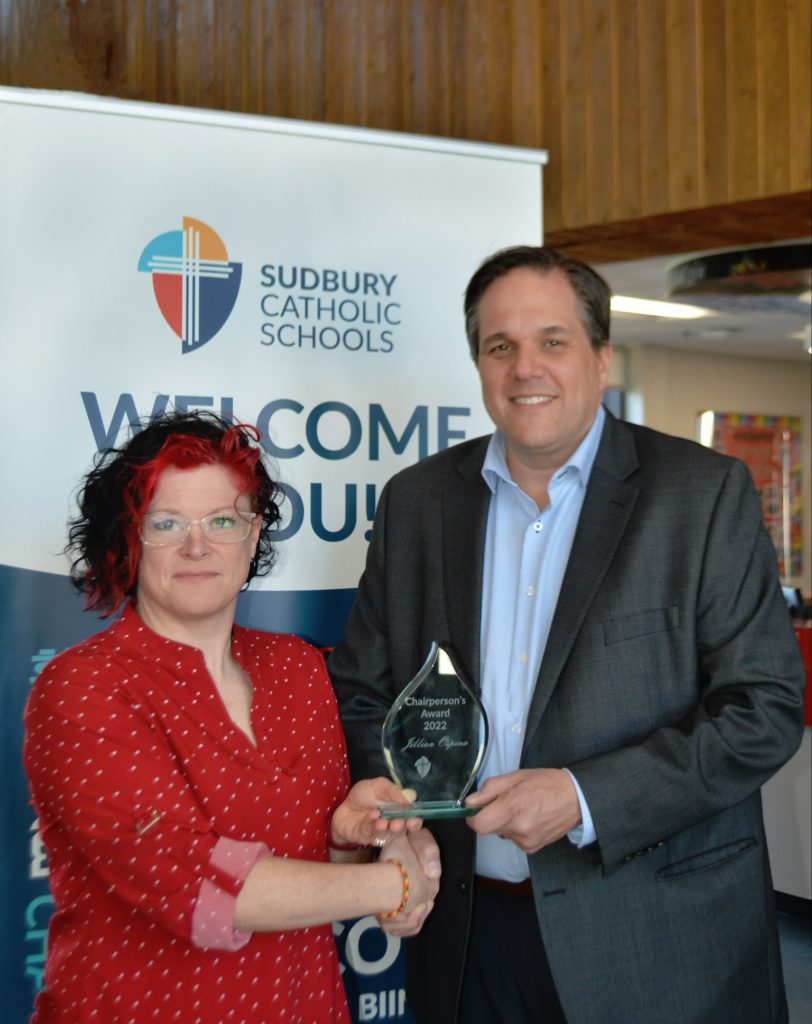 Jillian Ospina is a Teacher at St. Charles College who always strives to put students at the center of her work. Her dedication to innovation and learning is evident, and she always ensures she contributes her positive energy to the classroom and the larger school community. She goes above and beyond for students and staff who want to engage in technology learning and will encourage them share ideas to enhance projects and pedagogy. She empowers students to collaborate, inquire and develop their communication skills through IT and take risks as they learn from one another. She consistently looks for ways to enhance student learning by building a sense of initiative and ingenuity through different coding projects and digital content. She has also been instrumental in developing diverse platforms to provide both educators, students and parents support which was particularly important during the pandemic.
Ginny Long is a Teacher at St. David's Elementary School. She has worked tirelessly to meet the needs of students and does this by modelling respect, compassion, empathy and humour every day. Her approach to student issues and situations is inspirational, and she forges relationships with all those around her through kindness and care, sprinkled with her contagious laughter. Ginny is a highly motivated educator known to support the development of the whole child. She ensures the importance of culture and identity, and Indigenous pedagogy are an integral part of her daily practice and achieves this by working with community partners. She is always ready to think outside of the box and provide opportunities for learning that meet the needs of her diverse classroom.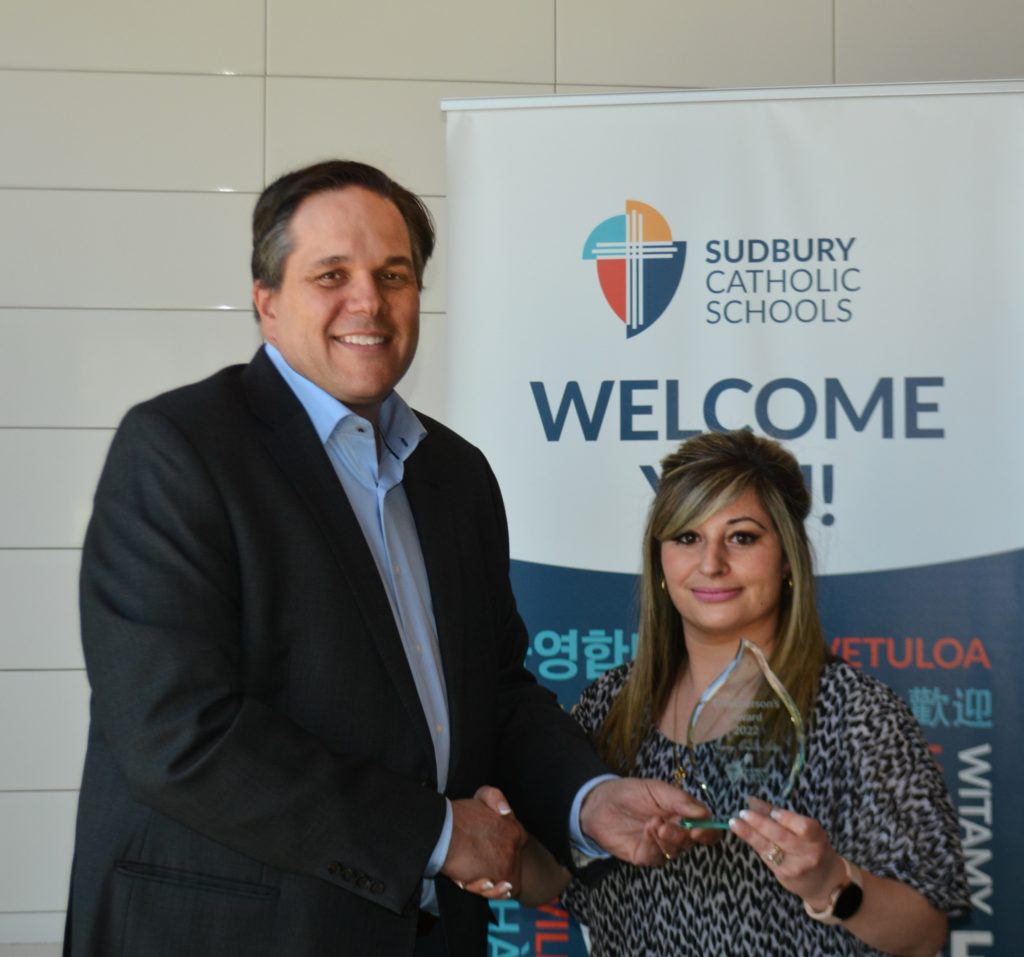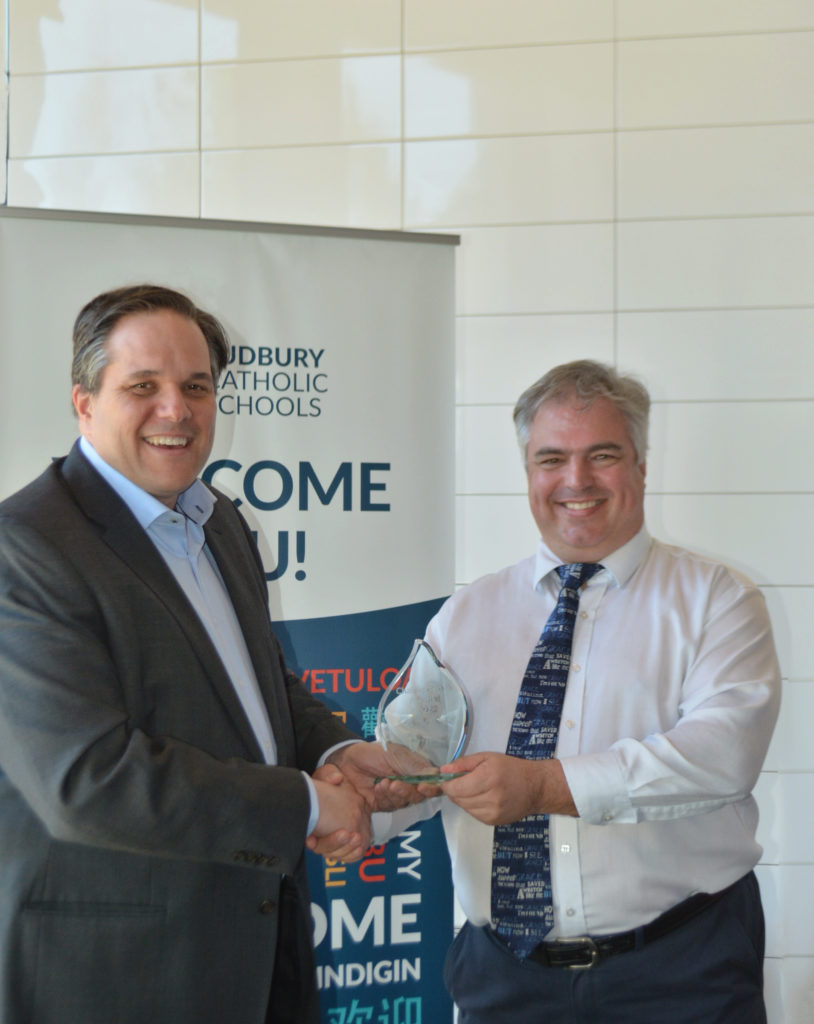 Graham Kent MacNeil is an Intermediate Teacher at St. James Elementary School. Kent is a true leader in faith and a compassionate, steady, and selfless person for students and staff in times of difficulty. He looks for solutions to expand strategies for any students who is struggling and ensures his students feel like they are part of a family. He is self-driven and self-taught in technology and pioneered the use of Google Classroom, in addition to obtaining formal accreditation as a Google Educator. Kent also developed internal digital reporting, illustrating his initiative and ingenuity to embrace technology and make positive changes. Kent always has a smile and kind words and recognizes the good in everyone.
"We are honored to recognize three exceptional individuals who can only be described as difference makers and leaders within our inclusive Catholic learning community," said Michael Bellmore, Chair of the Board of Trustees. "Jillian, Ginny, and Graham are inspirational individuals and positively impact our community by representing what it means to be a leader in learning and faith. On behalf of the Board of Trustees, we are proud to recognize our 2022 recipients and thank them for both their continued service and unwavering commitment to Catholic education."
This year's award winners will be honoured formally during Sudbury Catholic District School Board's 2022 Employee Recognition Night on May 26th, 2022. Help us celebrate our 2022 Chairperson Award Recipients as well as our Retirees and 25 Year employees by tuning into our celebration on YouTube!