November 20, 2013
World Renowned Scientist/Environmentalist Speaks to St. Charles College Students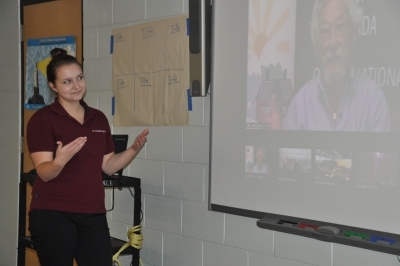 Scientist and environmentalist David Suzuki met online with hundreds of high school students across the country on November 20 including science students at St. Charles College in Sudbury. The focus of his talk was the Earth and its water.

Other speakers included CBC meteorologist Johanna Wagstaffe and Canadian Olympic rowing medallist Adam van Koeverden who trains and spends many hours a day in the water.

St. Charles College student Emily McKeown was selected to ask a question about Suzuki`s favourite body of water. His reply was the Hart River in the Yukon, where his daughter got engaged.