December 07, 2016
What's not to love about an alpaca?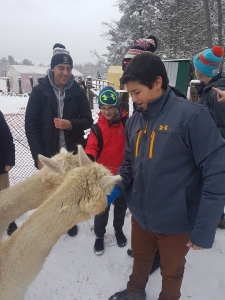 More than forty grade 9 religion and ESL students from St. Charles College visited the Dare 2 Dream Alpaca Farm in McKerrow.
While there, the students learned about Catholic essential themes such as stewardship of the environment, global citizenship, common good and the community.
Ms. Teale and Mrs. Barry say the students cannot stop talking about the full day excursion.
Did you know you can domesticate an alpaca and keep one at home?