March 05, 2018
Welcome to the CARDINAL CLOSET!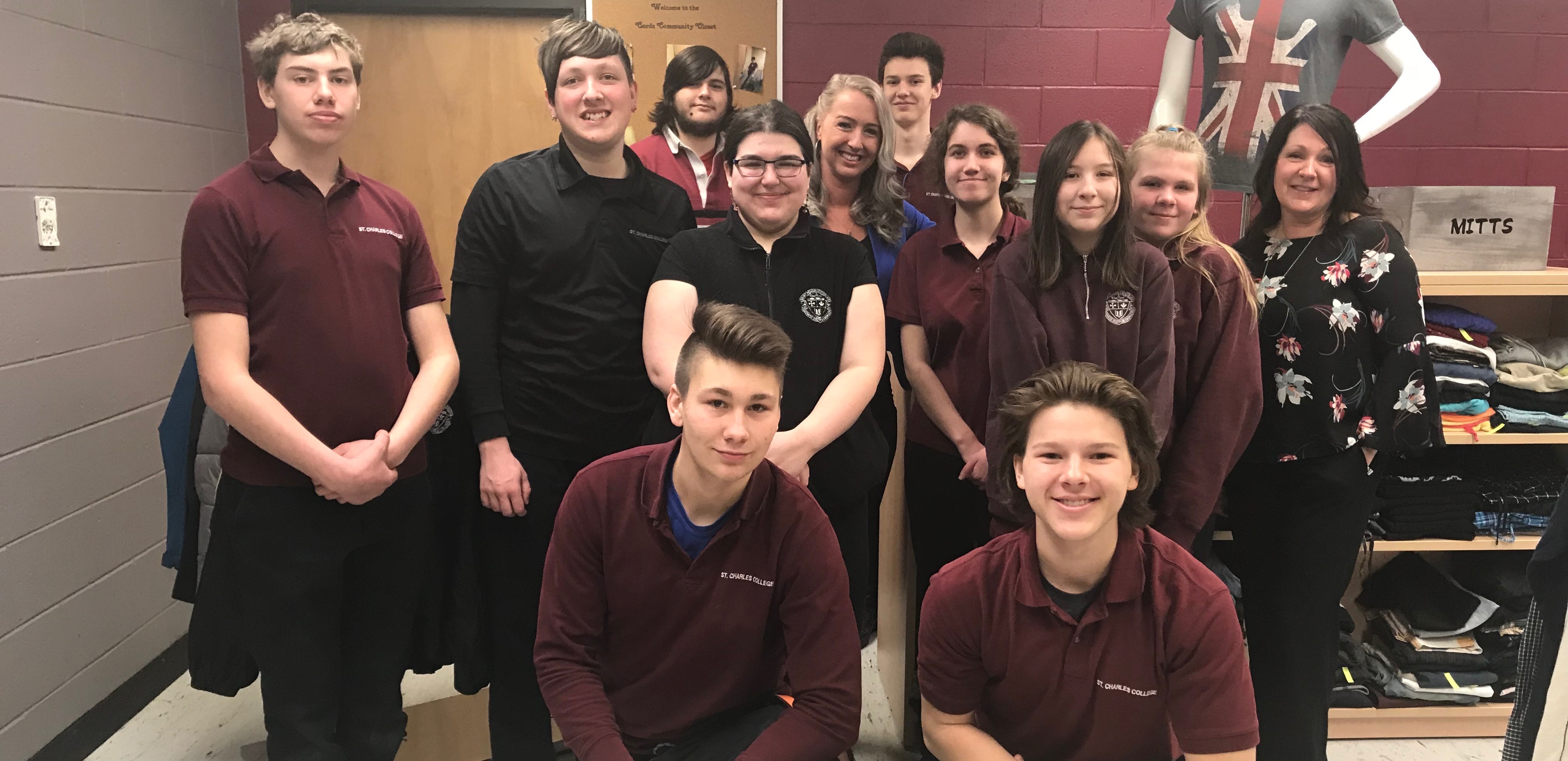 The CARDINAL CLOSET is a new initiative at St. Charles College which aims to provide supports for our Cards student community. The mission of the closet is Cards helping Cards by providing students in need with clothing, food, toiletries and school supplies. There is in-style clothing for teens that they will feel confident wearing, food items to take home and basic toiletries as well. The student will access the closet with a trusted staff member and "shop" for themselves.
The idea was brought forth by a staff member who recognized the needs we have within our school. In partnership with the Comprehensive program, the students began to imagine what they could do to make this idea a reality. The Comprehensive students began this project with a tired, old room and a vision. Together, with their educational assistants, Christina Gallagher and Nancy Oliveira, they transformed the space into an inviting, bright and organized "closet". Students chose paint colours, painted the entire space, sorted and laundered the donated clothing and shopped for and organized the toiletry and pantry items. It is with great pride that they announce that the Cardinal Closet is open. The Comprehensive students, will work in the space, restock items etc. and continue to gain essential workplace skills.