February 07, 2021
Advanced Placement Program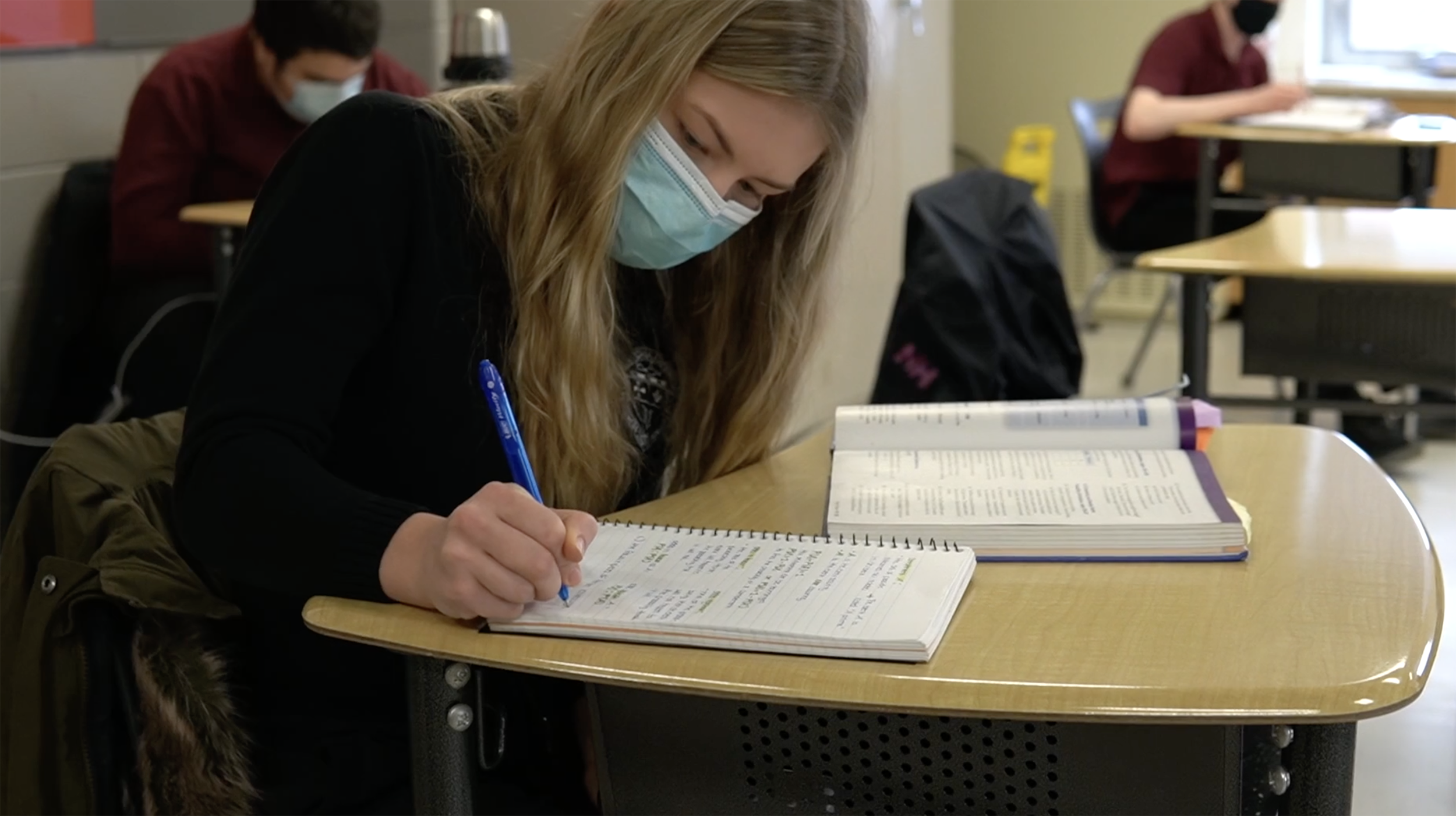 Through AP courses, students who want to achieve at the highest level can earn advanced placement and university credits while still in high school. In university-level AP courses, students will learn in ways that will challenge them beyond the conventional classroom. Pre-AP courses are the pathway for students interested in taking an AP course at the senior level and ultimately, prepare students to successfully pass the approved College Board exam.
BENEFITS OF AP
Gain an Edge in University Preparation
AP sets students apart in the university admission process. Students who take AP courses send a signal to universities that they are serious about their education and that they are willing to challenge themselves with rigorous coursework. Eighty-five percent of selective colleges and universities report that a student's AP experience favourably impacts admission decisions. By entering university with AP credits, students will have more time and freedom to move into upper-level courses, pursue a double-major or study abroad.
The Financial Benefits of AP Are Important to Consider.
Students who take five years or more to graduate can spend $21,500 for each additional year in university to cover tuition, fees, living expenses, transportation and other costs. Research shows that students who take AP courses and exams are much more likely than their peers to complete a university degree on time.
Students Build Skills that Last a Lifetime.
AP courses give students access to rigorous university-level work, but with the support of high school teachers and peers. Students build confidence and learn the essential time management and study skills needed for university and career success. Students have the opportunity to dig deeper into subjects that interest them, develop advanced research and communication skills, and learn to tap into their creativity and their problem-solving and analytical skills to address course challenges. AP students learn what will be expected of them in university