March 06, 2023
Sudbury Catholic Schools Host Annual Science Fair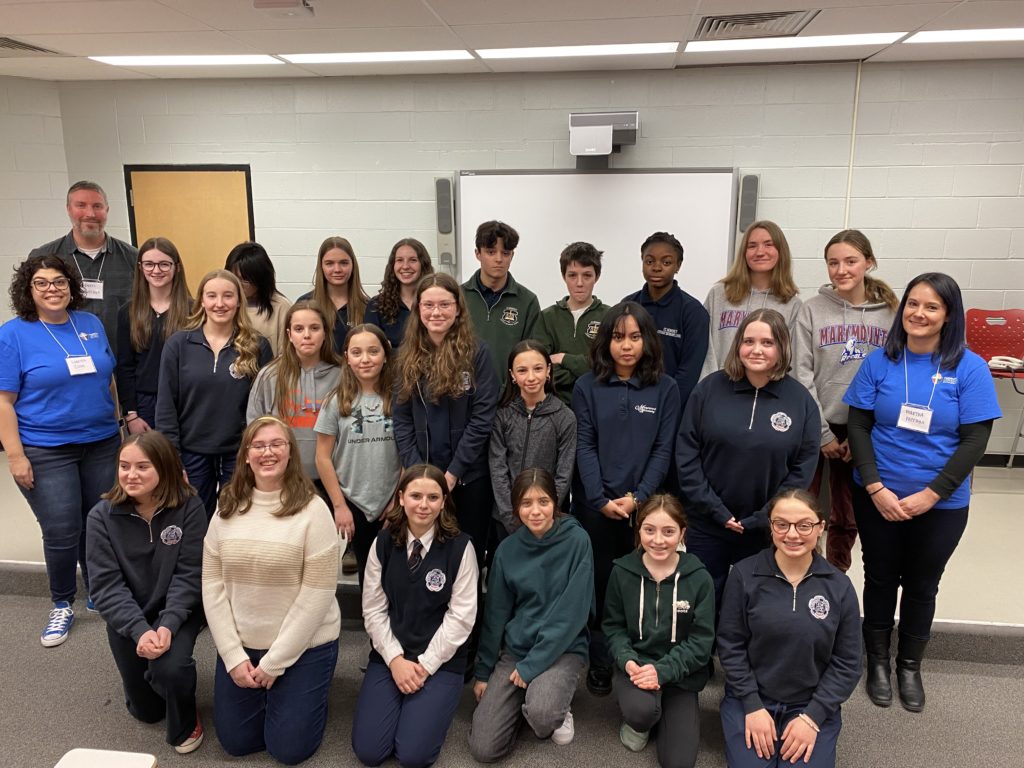 The Sudbury Catholic District School Board held their annual Science Fair on February 28, 2023, at St. Charles College. The fair was open to Grade 7 and 8 students.
The winners of this year's Science Fair were as follows:
First Place/Best in Fair
Indoor Air Quality, Victoria Leigh, Marymount Academy
Do Different Music genres effect reading? Lila Ricker, Marymount Academy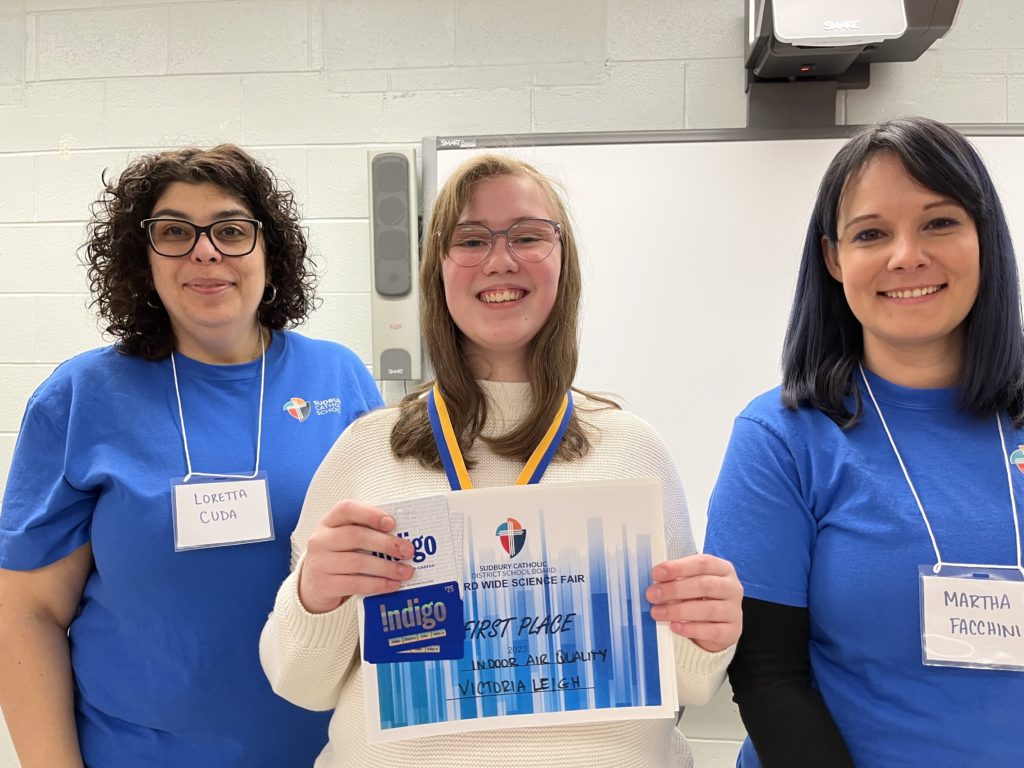 Second Place
La Chaleur Contre le sol, Mila Kidd and Ayla Falcioni, Marymount Academy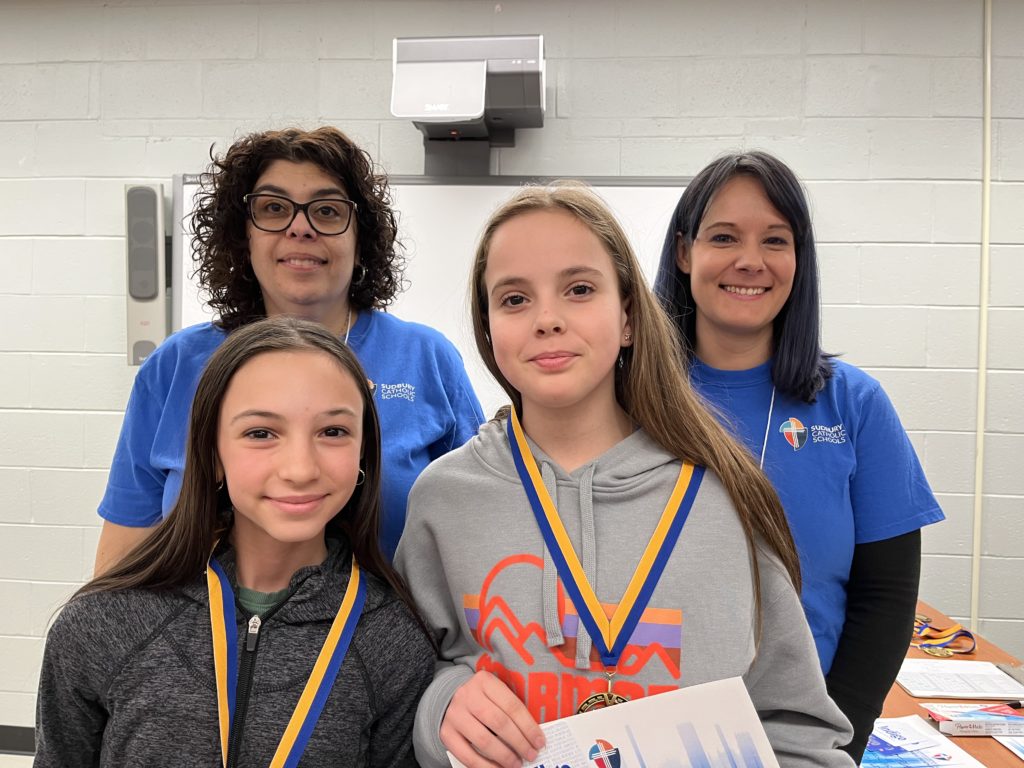 Third Place
Klean Machine, Olaterere Awosika, St. Benedict C.S.S
EZ-Drain, Thomas Reich and Costantinos Urso, St. Benedict C.S.S
Sèche mains germé, Leah Serre et Paytyn Farmer, Marymount Academy
La croissance des plantes, Samantha Chow, Marymount Academy
Reveillez-vous, Leah Diotte, Marymount Academy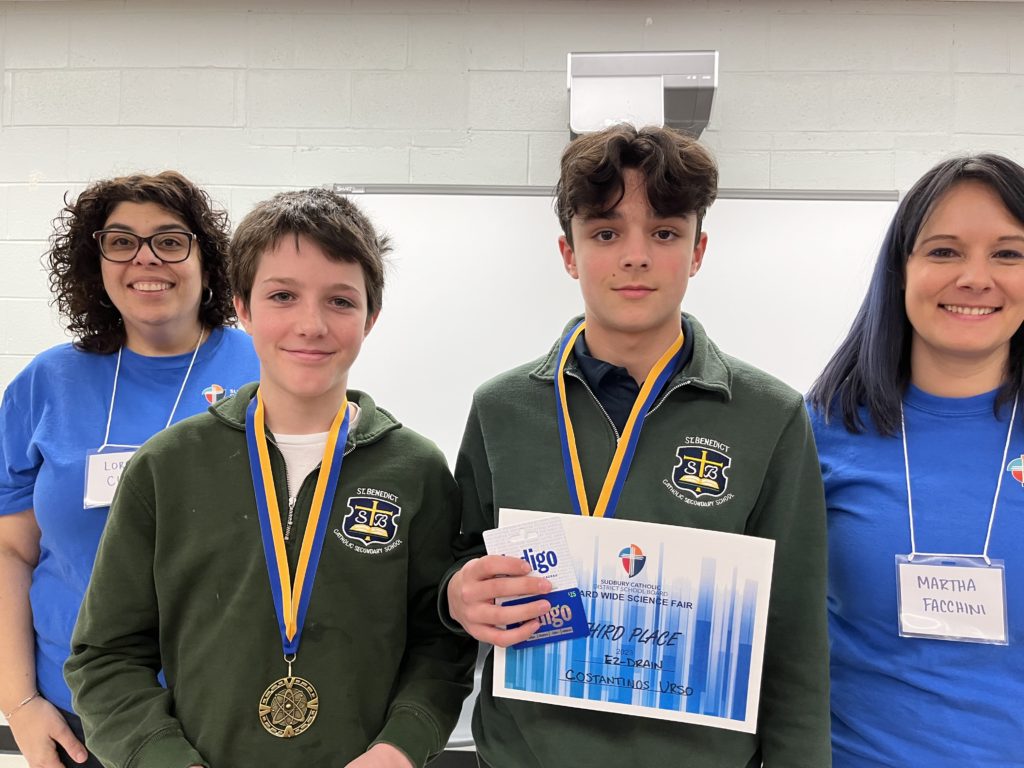 Most Creative
Steer Clear: The Breakaway Steering Wheel, Maggie Polischuk, Marymount Academy
Lequel est moin sale? Aven Thompson, Marymount Academy
Lumière sans électricité: Ampoule bouteille solaire, Megan Leclair, Marymount AcademySont les masques nos ennemis? Abigail Debruyn, Marymount Academy
15 minutes de cardio, Kiana Smith et Fae Flanagan, Marymount Academy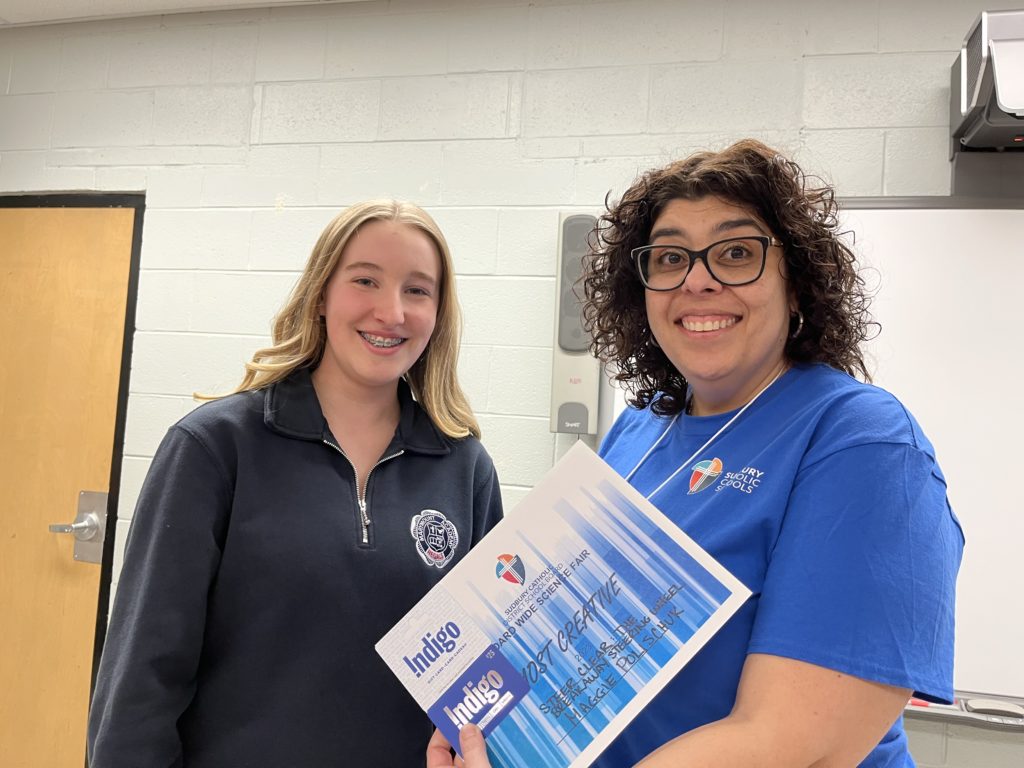 Best Presentation
Can climate change ruin our ski hills for good? Annabelle Richardson et Isabella Palladino, Marymount Academy
Spherification, Lua Schiewek and Louisse Apilan, Marymount Academy
Tok Tok: Germes sur les portes… Mia Dufresne, Marymount Academy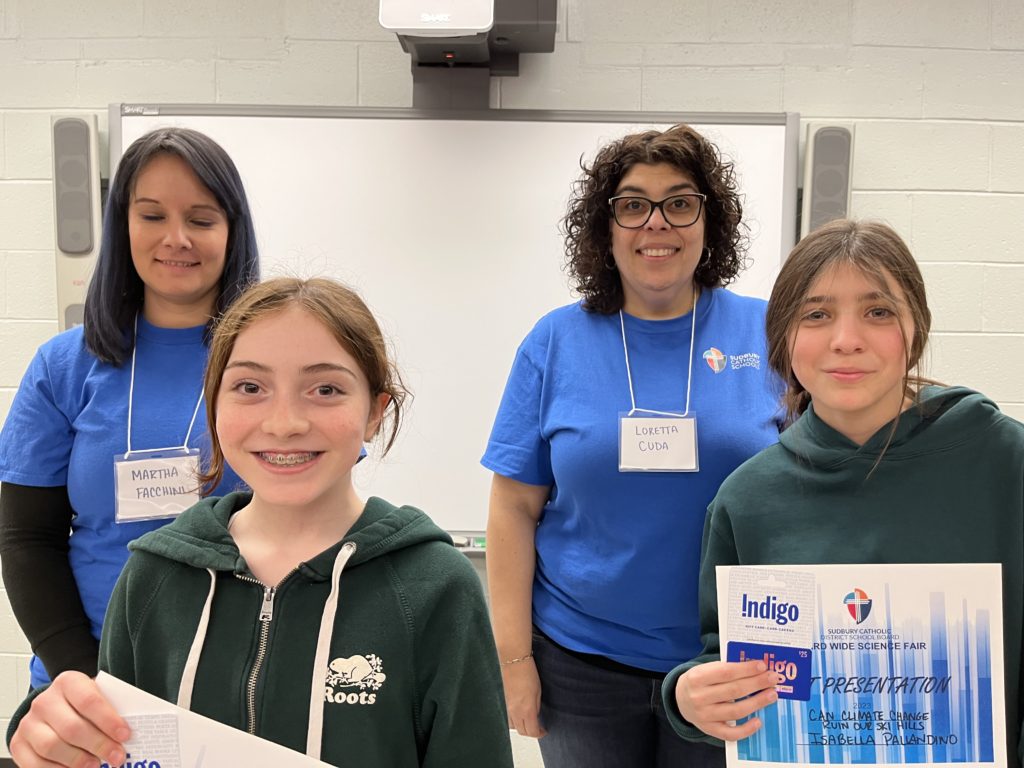 All projects listed above will proceed to the Sudbury Regional Science Fair on April 1 and 2, 2023 at Laurentian University.
Louise Franklin, Superintendent of School Effectiveness with the Sudbury Catholic District School Board said that the Fair was a fantastic way to encourage students to participate in science-based activities on a large scale.
"Our Science Fair offers students the opportunity to participate in a formal judging process alongside their peers. With an emphasis on innovation and scientific inquiry, the Science Fair allows students to develop projects through critical thinking, collaboration, and creativity. A great deal of time and commitment went into these projects and all students should be extremely proud of their efforts. We would like to thank the members of the Science Fair Committee, Chris Polischuk, Martha Facchini, and Loretta Cuda, for their dedication to providing such opportunities for students at Sudbury Catholic. We are excited to see what the selected students will accomplish at the Regional Science Fair," she said.