October 25, 2017
Sudbury Catholic Schools Contribute Over 175,000 Cans in Annual Food Drive Fundraiser!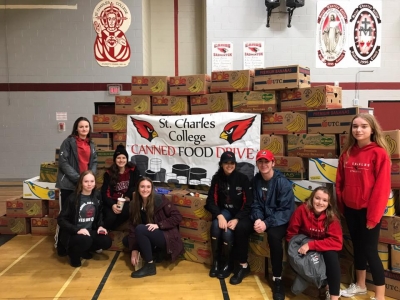 The students of St. Charles College raised an amazing 175,533 cans and $25,000 for this years food drive for the Sudbury Food Bank! Throughout the past week, the students visited various homes and businesses in our community to canvass for the annual fundraiser. Feeder schools of St. David, St. John, St. Paul, Pius XII and Holy Trinity also helped contribute to this great cause!
Congratulations on another successful fundraiser, Cards!