February 10, 2017
Students studying Law at the courthouse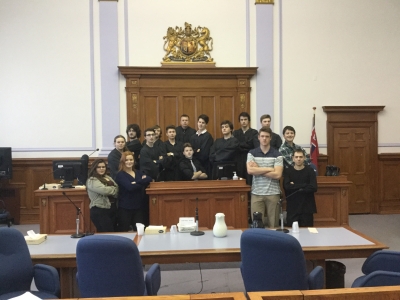 Grade 11 students studying in the Introduction to Canadian Law class visited the courts last week. The students in Mr. Boisvert's class were performing their mock trial in the Superior Court.
The visit tied into their culminating task and exam as a completion to the court.
Mr. Dan Boisvert says "the hands-on learning always serves as a good lesson for students who are interested in studying law or pursuing law in the future".