September 30, 2013
St. David Catholic School Supports the St. Charles College Fall Food Drive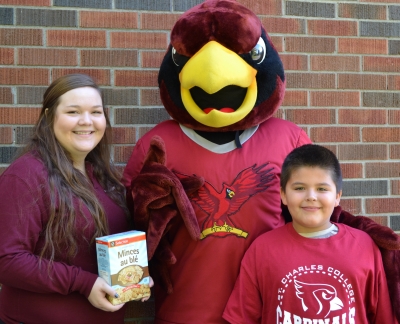 Every year, St. David Catholic School, in conjunction with St. Charles College, holds a fall food drive. St. David's asks all families and students in all grade levels to take part in this annual food drive. Participation in the annual food drive offers students the opportunity to learn about the power of generosity and experience the feeling of community service through giving to those in need.
St. Charles College kicked off the St. David food drive with a spirited school assembly. The student leaders stressed the importance of safety when helping others in need. Students were reminded to always be with an adult when collecting cans in the community and to always have their parents permission. St. David School is accepting non perishable food donations as well as monetary donations until Friday October 4.
The St. Charles College Food Drive is an annual event organized by the St. Charles College Student Council. St. David's School is excited to pitch in and help. Local radio stations partner with St. Charles as well. The food drive has a long and proud history of making a difference in the city of Sudbury. The 2013 goal is 60,000 cans. Good Luck St. Charles!