September 26, 2011
St. Charles Has got Talent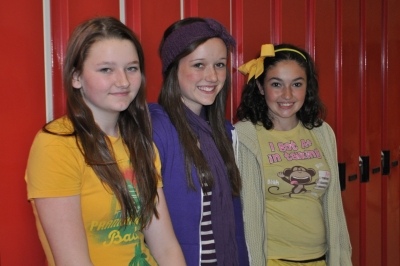 Three students from St. Charles College will all be heading to Toronto next week to compete in Citytv's reality series Canada's Got Talent auditions.

The auditions are taking place at the Air Canada Centre for much of next week.

Sarah Lamothe and Kassandra Bazinet are both in grade 9 and are the best of friends. Kassandra says, "I told Sarah about it because we are best friends and do everything together."

Sarah Lamothe will be singing her rendition of Amy Whitehouse's "Back to Black". Kassandra Bazinet is singing "Hurt" by Christina Aguilera.
Grade 10 student Payton Mills is no stranger to the stage. Payton had a leading role in the school play last year in just her rookie year at St. Charles. She has been a trained vocalist since the age of three and plans to sing "Good Morning Baltimore" from Hairspray.

The show is slated to air in the spring of 2012.