January 10, 2019
St. Charles College Students win Action Sudbury Poster Contest!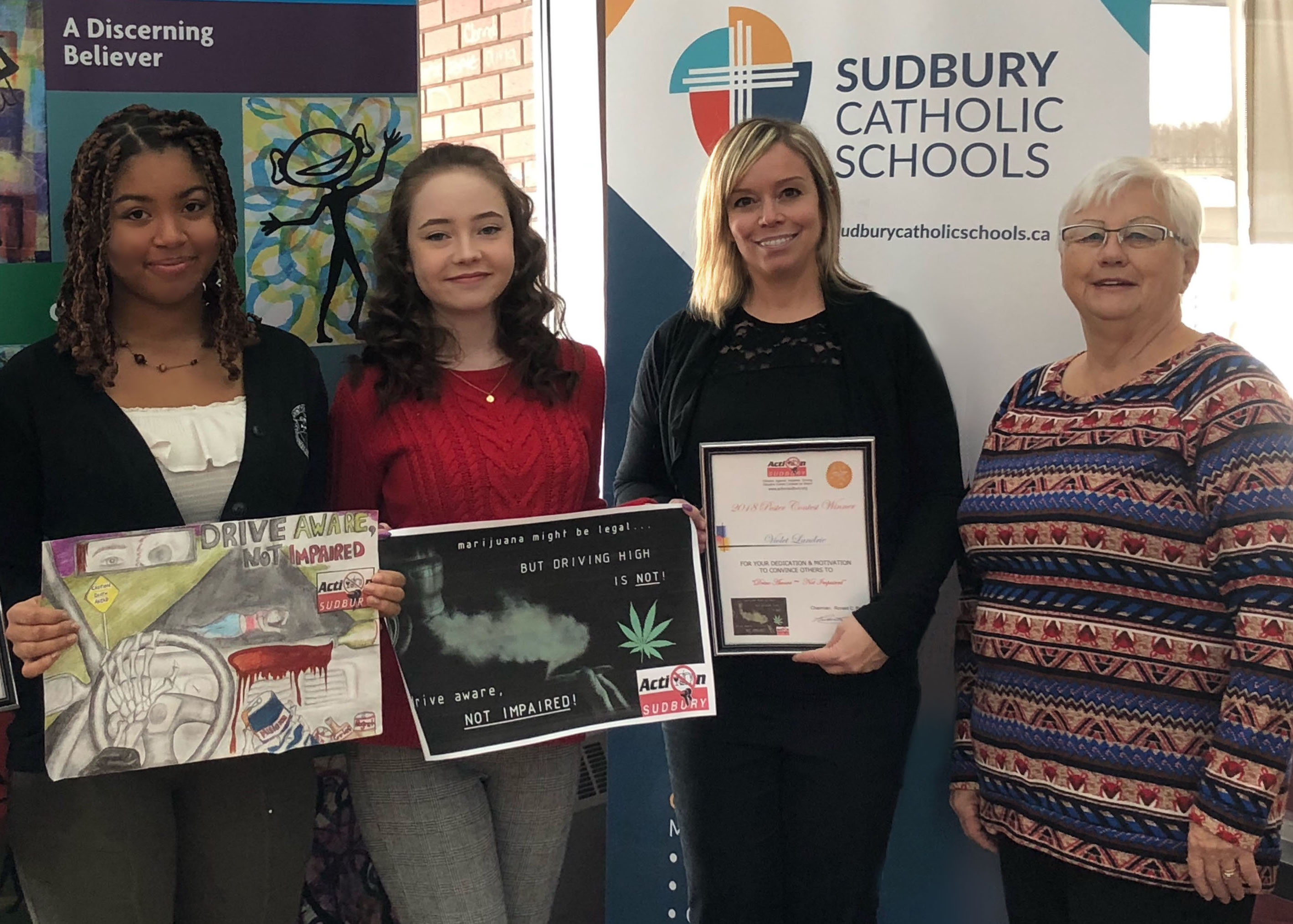 Two St. Charles College students were presented with awards in an Action Sudbury poster contest to bring awareness to driving while impaired. 

Their Communications Technology teacher, Ms. Christina Thompson says "During this experience,students developed an awareness of societal issues while learning hands-on about multi-media art and graphic design."

The students, Kyra Coutain and Violet Landrie will soon see their posters on local billboards.