February 11, 2016
St. Charles College Students take their French language to the Streets of Sudbury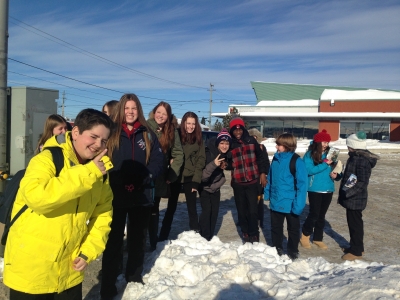 The French Immersion students visited the New Sudbury branch of the Sudbury Public Library for a French tour of the library recently.
The students, along with their teacher Sabrina Rocca took the Sudbury Transit and spent the morning reading French books and having French conversations with the Sudbury Public Library staff.
It's just one of the ways French Immersion students can keep the learning authentic while outside the classroom.