April 29, 2015
St. Charles College Students Ignite a WIC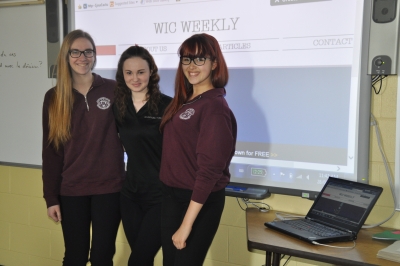 It started over a series of text messages between students one evening. The question arose "how can we, as young people be instruments of change in the world?" Jordan Bates-Wright used that question to spearhead a World Issues Committee at the school level.
Bates-Wright, a St. Charles College student who is serving as President of the club is starting big with the launch of a website and a charity gala that she hopes will continue year after year. She says "I started this because I was concerned that young people don't care about events happening in the world and wanted to do something impactful."
The "Change" charity gala will promote some of Sudbury's locally run non-profit organizations in an effort to raise awareness and showcase their mission.
The gala will take place on May 29th between 5:30-9:30 p.m. at the Croatian Centre. Tickets are $30 and include a meal. Money raised will be split by the charities in attendance.
Bates-Wright says given the circumstances happening in Nepal right now with the earthquake, they hope to add a Red Cross element to the night.
For tickets or more information, please contact the school at (705)566-9605.