September 19, 2016
St. Charles College Spirit Week Begins with a Character Day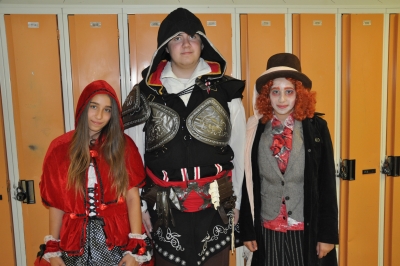 It's a week intended for all the students at St. Charles College but it is especially exciting for new grade 7, 8 and 9 students. Spirit week is filled with theme days such as colour crusade and twin day but it all begins with character day today.
Today at school, staff and students are decked out in Pokemon gear, Harry Potter costumes and even a couple Where's Waldo characters have surfaced.
Students Amariah and Grace Levac went all out on a hot, muggy day, along with classmate Ben Amari. All three students are in grade nine are especially excited for the full slate of activities on Wednesday for grade nine day.