September 01, 2011
St. Charles College 'Niners' Learn to Navigate Secondary School at Annual Barbecue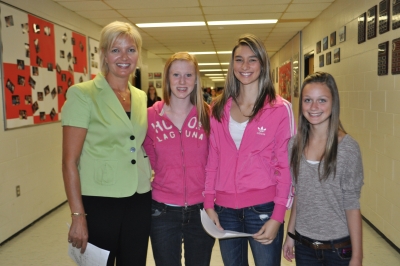 Grade nine students got a jumpstart on high school life at St. Charles College August 31st. Students were invited to pick-up their timetables, take a tour and sign-up for the various clubs and teams the school offers at the welcome barbecue.
"There are more than two hundred grade nine students entering their first year at St. Charles College this year. Their success and happiness mean a lot to us," says Patty Mardero, the school principal.
For students, the school year begins Tuesday, September 6th.