October 07, 2015
St. Charles Cards on Annual Mission to Fill Sudbury Food Bank Shelves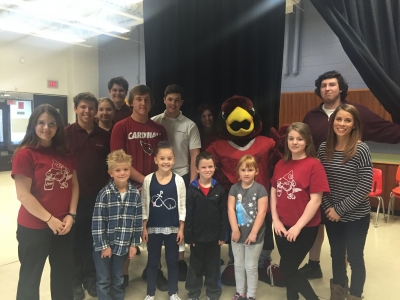 This week, students at St. Charles began visits to feeder schools to get students amped up and motivated about this year's food drive.
The goal is to raise 60, 000 cans for the Sudbury Food Bank, along with support from its feeder schools – St. David's, Holy Trinity, Pius XII, St. John and St. Paul schools.
The food drive began almost thirty years ago with the student council at the time initiating the drive. Founder, Jim Szilva continues to help the school each year with the annual mission. The school is also supported by Kiss 105.3 and Q host Melanie Dahl on the airways.
In the past, donations from St.Charles College each fall have made for the largest single donation in Sudbury Food Bank history.
The drive wraps up on October 27th when final results will be tabulated and unveiled at the assembly.