May 10, 2018
Secondary Students Dominate at Skills Ontario Competition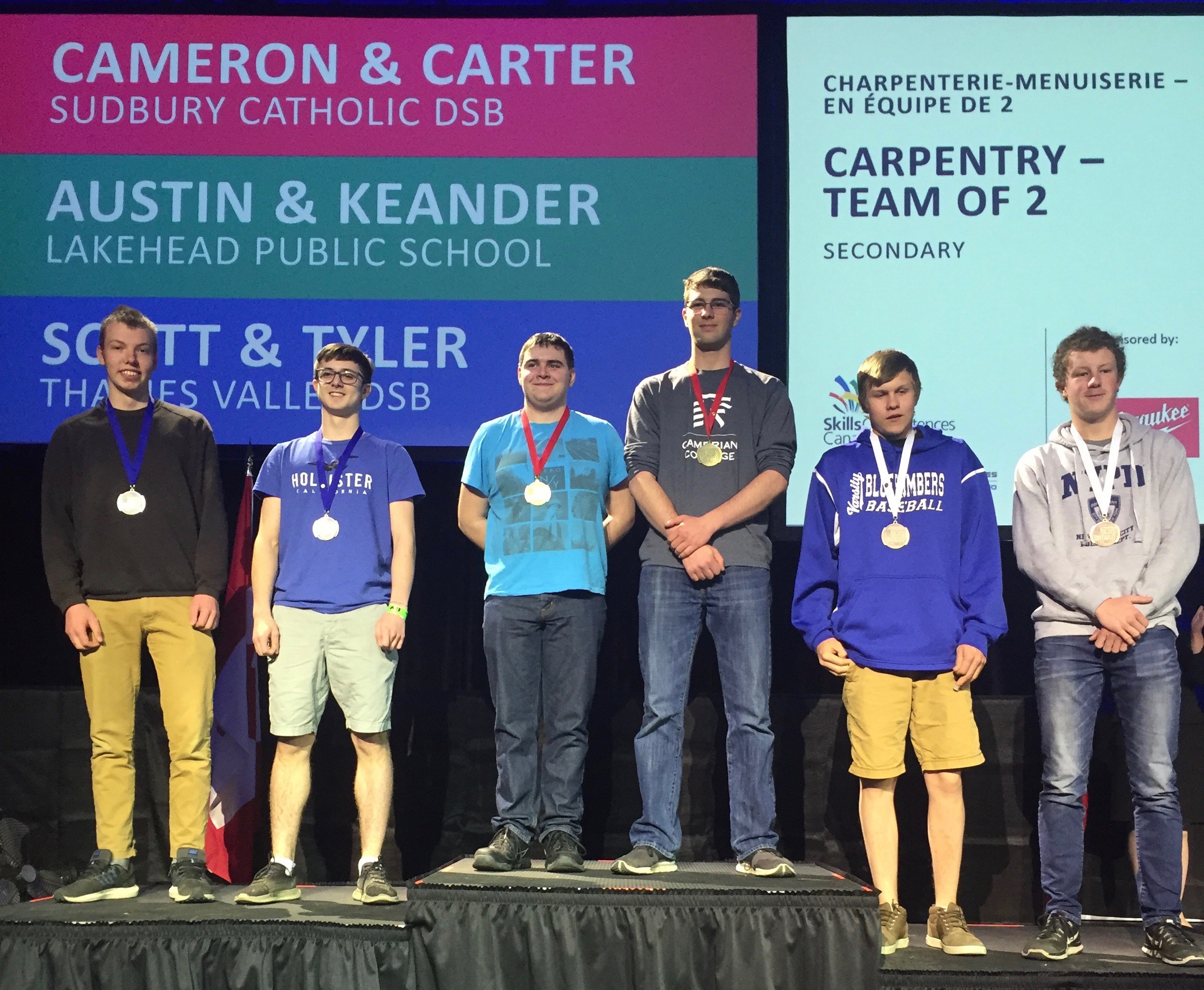 Sudbury Catholic Schools was well represented in this year's Skills Ontario Competition. Listed below are the students who participated in this year's events:
St. Benedict Catholic Secondary School:
– Cameron Howe and Carter Poirier (Carpentry team of 2) mentored by teacher John Doyon
– Aivan Apan (Culinary Arts) mentored by Mike Sipos.
St. Charles College:
– Anthony Sherrington (Automotive Service Technician) mentored by William Duncan.
We are happy to announce that St. Benedict's Cameron Howe and Carter Poirier are bringing back a Gold medal in the Carpentry team of 2 competition. Under the supervision of teacher John Doyon, Cameron Howe and Carter Poirier have taken top podium at the 2018 Skills Ontario Competitions.
Congratulations to all involved in making this opportunity available to our students. A special mention to Cambrian College for creating excitement around "Team Sudbury participants" at this event.