April 06, 2016
SCC students dissect owl pellets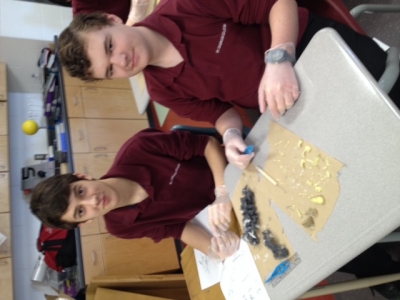 The grade ten enriched science students at St. Charles College dissected owl pellets as part of their scientific studies. Owl pellets are like giant hair balls that an owl spits up.
Science teacher Mr. Kingshott says "owls eat their prey whole and then regurgitate anything that it cannot digest".
These owl pellets were supplied by owls from Washington state.
The students then took the animals pieces from the pellets to try and rebuild skeletons using diagrams of typical owl prey like moles, voles, mice and birds.