January 19, 2017
SCC student to be the face of the North American Indigenous Games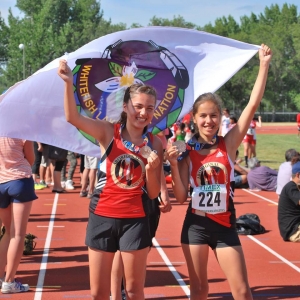 Grade 10 student Hannah Morningstar is about to be the "face of Naig". NAIG is the North American Indigenous Games and she will be featured on posters and banners to promote the event in Toronto this summer.
Hannah will be in Toronto tomorrow to see the pictures taken last year as part of a news conference for the games. She has participated in the games in 2014 as a track and field athlete. This time, she is hoping to qualify for track or volleyball. The tryouts are taking place right now.
This semester, Hannah is taking Indigenous Studies. She beams with pride when talking about representing her country and culture. "This is such an honour" she says.
The games being held in July will bring more than four thousand athletes to Toronto.