November 08, 2022
Level Up! Open House for Parents and Guardians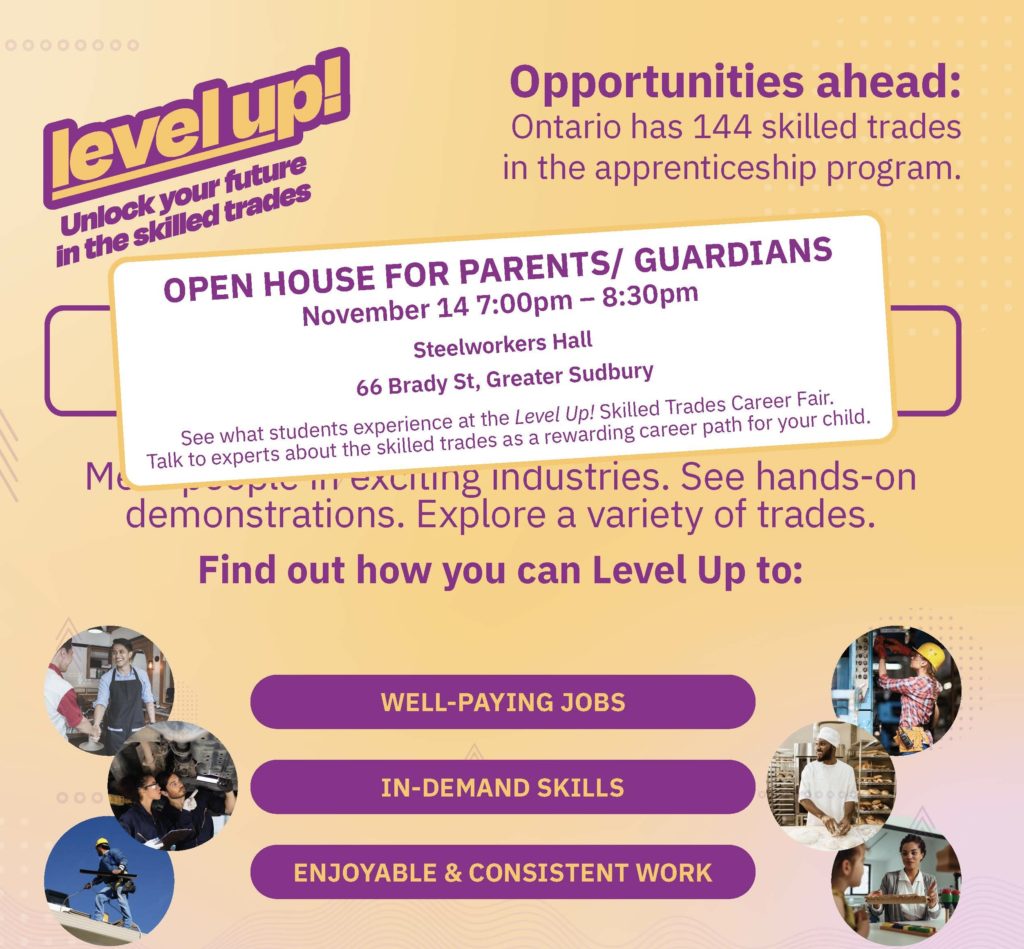 See what students experience at the Level Up! Skilled Trades Career Fair. Talk to experts about the skilled trades as a rewarding career path for your child.
You're invited to the Level Up Open House:
November 14, 2022
7:00 p.m. – 8:30 p.m.
Steelworkers Hall
66 Brady Street
Check out the poster for more details!