September 19, 2012
Grade Nine Students 'Miming' for Spirit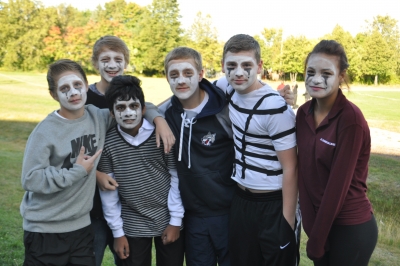 On September 20th, a full days worth of events were planned to build spirit and community among grade nine students at St. Charles College. The annual spirit day allows students to feel a part of a team and engage in activities so that they can get to know one another.
David DiBrina, student council President says "grade nine can be an awkward year for students. They are trying to fit in and find their place here at St. Charles College. We believe that having fun and having friends to lean on takes the stress and anxiety out of the beginning of grade nine."
There are more than two hundred grade nine students registered at St. Charles College this year.