October 14, 2014
Elementary Food Drive Wraps Up, Just as the St. Charles College Drive Begins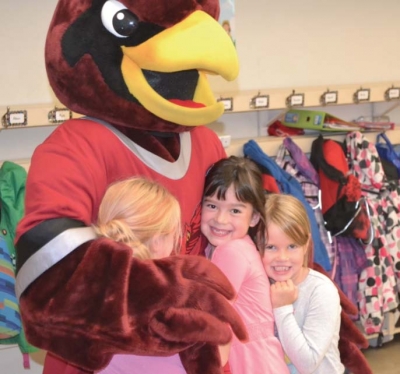 Students who attend St. Paul, St. John, St. David, St. Raphael, St. Andrew, Pius and St. Bernadette Catholic elementary schools have wrapped up their food drive collection efforts. Now the focus is on the students at St. Charles College.
Students from the seven schools spent last week going door-to-door to collect cans and other non-perishable food items to help the Sudbury Food Bank stock its shelves over the cold winter months.
Now the St. Charles College students begin their drive starting with their kick-off next Monday. Every year the high school teams up with Q92 and KISS 105.3 to Stuff a Bus full of food. The radio stations also broadcast live from the school parking lot during the week. The food is then transported to the Sudbury Food Bank warehouse.
Student can collect a combination of canned foods and cash. Last year, they surpassed their goal by collecting more than 112 thousand cans.
The food drive began more than 25 years ago and its founder, former student Jim Szilva still takes part in the drive with his former high school.
Totals will be tabulated, with a wrap-up set for October 23rd.