May 15, 2014
Celebrating Writers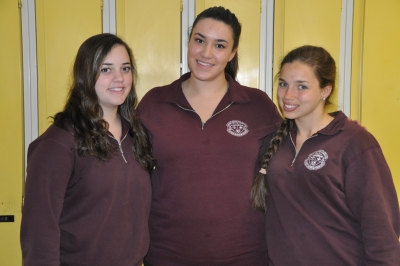 Three girls at St. Charles College were recently honoured for their written works of art. Grade 12 students Maicie Szilva and Melissa Minor as well as grade 9 student Katie Miscio were recognized at the Sudbury Turning Points ceremony.
Turning Points is a writing competition put on by the Learning Partnership that focuses on building character development and literacy for students in grades 6-12.
The focus of the written submissions is to hone in on an important turning point in student lives. Maicie Szilva won a 2nd place award for her essay entitled "I Lost Her" about her sister's illness which causes seizures. Miscio and Minor both received honourable mentions at the ceremony. Katie Miscio's essay called "A New Normal" focused on the death of both her grandparents. Melissa Minor's called "Aftermath" was about bullying.