December 06, 2018
Cards Customs makes their mark!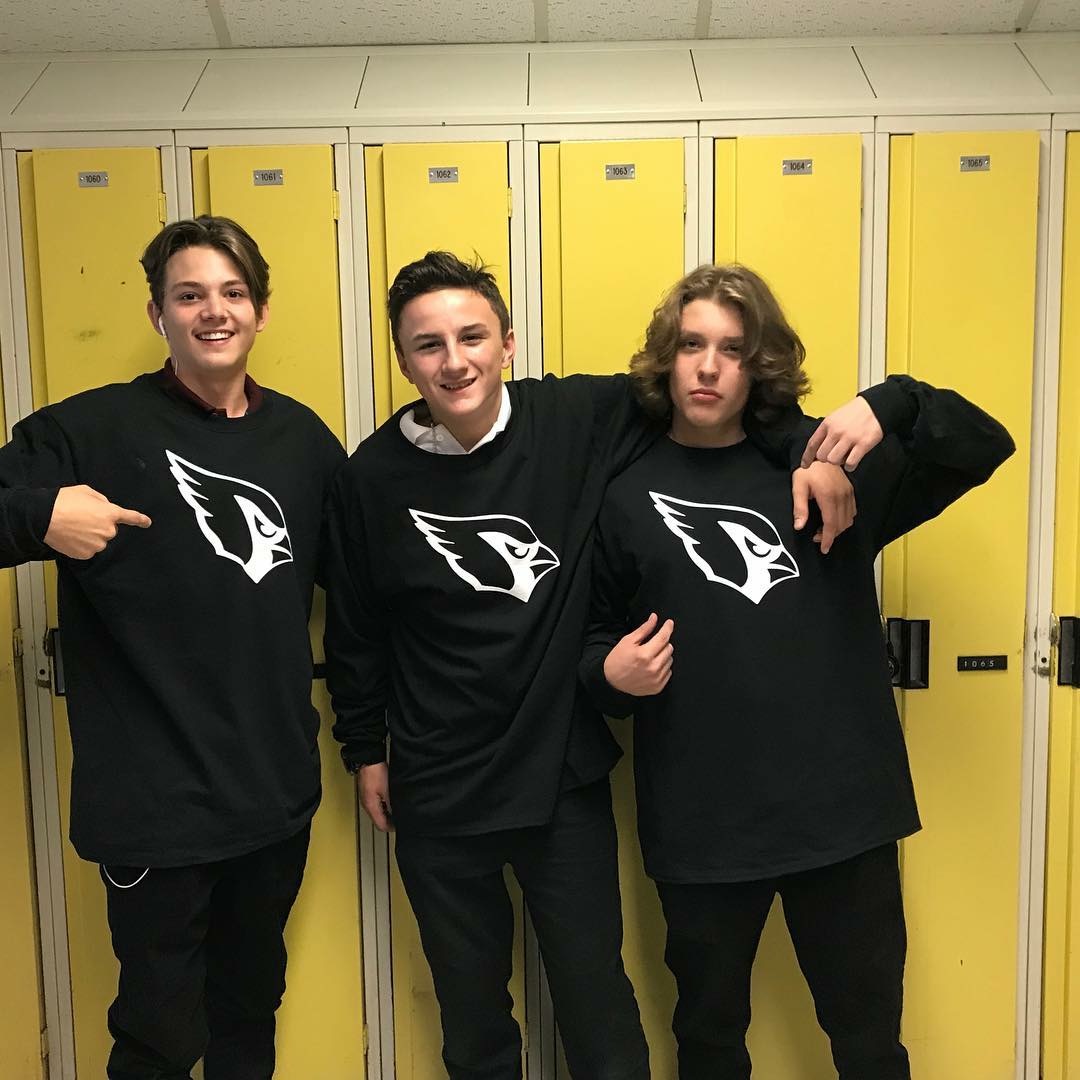 Cards Customs T-shirt shop is more then just an ordinary elective course for students at St. Charles College. This innovative in school business is flourishing this year with coop students collaborating together with teacher, Gregg Kolodinski to create and design logos for men and women's apparel for sports, clubs and school spirit swag for many of our schools at Sudbury Catholic District School Board.
Cards Customs established a community partnership with Kevin Roetscher, owner of HMR Branding here in Sudbury, which has opened the eyes of students to the value in learning business skills when they move on to post-secondary or the workplace once graduated.
This has given at risk students in the Open Doors program every opportunity to highlight their hidden talents, to engage in a hands on learning experience and be apart of a school wide project that is growing with interest. Co-op students are using their web design and marketing skills to develop fun and unique apparel, while seeking part time job opportunities.
Student's testimonials justify the level passion and engagement in this new initiative at St. Charles College with the following statement.
" My co-op placement in Cards Customs has given me a real hands on learning experience that I need to be able to work in the public sector when I graduate".-Damian Hanrahan (co-op student)
" I have so much fun designing my own logos and meeting new people, which is valuable to my future career plans".-Logan Ranger (co-op student)
" The best part of Cards Customs is seeing my students engaged and inspiring each other to create something unique and fresh that they can call their own. The teamwork and camaraderie that is shown has given me the passion to make this in school business a success" –Gregg Kolodinski