March 09, 2017
Cards Crunch Celery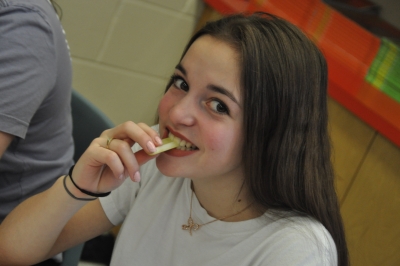 More than 11 hundred students at St. Charles College bit down on sticks of celery this morning to celebrate the BIG CRUNCH.
The big crunch is an annual event each year in Ontario to celebrate Nutrition Awareness month.
The St. Charles College event was organized by teacher Julie Jessop as part of her Foods classes.
Many schools opted for apples but St. Charles decided to go green for their synchronized crunch.