May 05, 2023
Bishop Student Appointed to Student Trustee at Sudbury Catholic Schools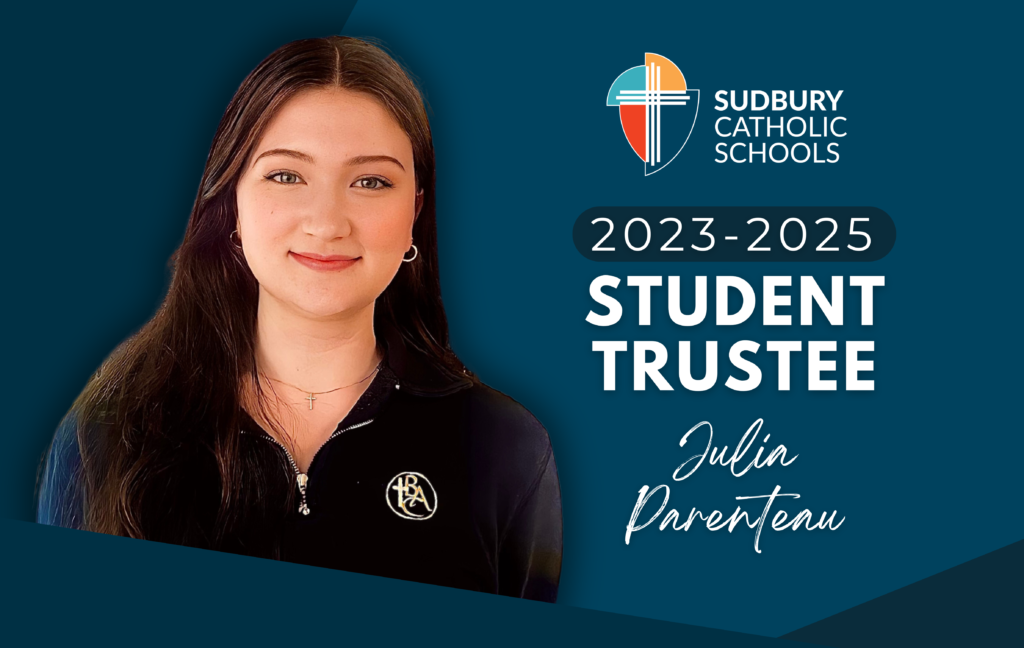 Grade 10 Bishop Alexander Carter C.S.S. student Julia Parenteau has been appointed as the newest Sudbury Catholic District School Board Student Trustee for the 2023-2025 terms. The appointment took place at the April 18, 2023 Board meeting. Julia will join fellow Student Trustee Catena Hayden beginning August 1, 2023. 
Julia is a devoted leader both on her school's Student Council and on the Student Senate. Seen as an active member of the community, Julia spends much of her time volunteering at her local church and serving as a member of the Saint Vincent de Paul Committee. She has also devoted time to serving food to veterans and their families and volunteering at various events for the Maison Sudbury Hospice.
Julia is strong advocate for student voice and believes it is a necessary for student development and growth. She hopes to bring more attention to mental health and well-being within schools and create resources to help students and school environments navigate appropriate solutions.
"I believe it's important for students to be involved in their education because, with an absence of involvement, their lives and our school communities would lack growth. When a student is involved in their education, they ask questions and make a point to self-assess their progress and attitude towards school. It's these kinds of students who not only better themselves but also their school environment because they set examples and show good habits that other students may feel they need to pick up on," said Julia Parenteau.
"Julia is a passionate and dedicated individual. Her commitment to bettering our school system and helping her fellow students is inspring not only to her peers but to us as well. We look forward to working alongside her, as we continue to champion Student Voice at the Board table ," said Michael Bellmore, Chairperson of the Board of Trustees.