November 28, 2016
Anti bullying event returns to St. Charles College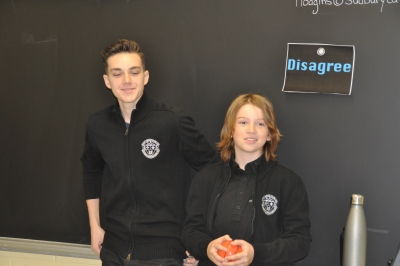 Every year Mrs. B. Belanger's Leadership class puts on a fall event to tackle the issue of bullying with the grade nine students. This year was no different. The students watched a video and listened to student speakers in the amphitheatre and then proceeded into smaller group discussions with the student leaders.
Mrs. Belanger feels that the activity is worth revisiting every year because "the grade nines have the power to change the culture at St. Charles College for years to come."
The grade nine students participated in a four corners activity where they had to answer questions about respect and bullying, and more importantly standing up for bullying.