April 09, 2014
All That is Glitzy and Glamorous for Grad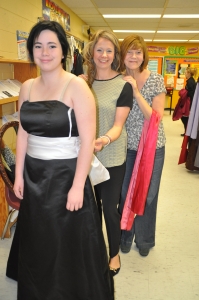 Graduating girls at St. Charles College were treated to a Gown Giveaway event April 8. The event was put on in partnership with the All Dressed Up and the Sudbury and District Health Unit. Two school based nurses also helped assist the girls to provide fashionable flair advice along with building their self esteem.
More than one dozen girls ended up walking away with the dress of their dreams.
This is the second year the school has worked in partnership with the Health Unit to have the event.
The event was organized by the Guidance department at St. Charles College.